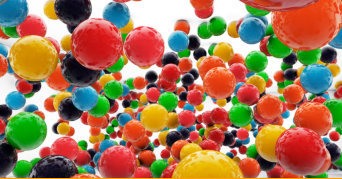 Privacy Policy
Terms of Service
© 2019, The Berenstain Bears
|
|
Papa Bear

has a very big heart and loves
his family, so he's very devoted to his
cubs. Papa is always ready to help in
times of crisis and thinks he is an
expert on most every subject. Papa
loves the outdoors, especially fishing,
and he is a great carpenter. He really
enjoys eating Mama's cooking and
therefore is a bit on the hefty
side. His favorite food? Honey,
of course!
Mama Bear

is the wise, heart and soul
of the family, and while she can be
assertive at times, she is very slow to
get angry. Mama loves to garden
and feed Papa and the cubs
healthy meals, so it is no
surprise that she is president of
the Bear Country Garden Club.
Making quilts is her favorite
hobby. Mama is always a
peacemaker and helps Brother,
Sister and Honey remember their
good manners.
Honey Bear

is the youngest member of
the Bear family. She loves her big
Brother and Sister, and spends most
of her day with Mama while the
cubs are at school and Papa is at
work in his wood shop.
Sister Bear

is a highly-competitive, born-
to-win, self-reliant third-grader, who is
often braver than she imagines. She
loves acting, her Bearbie dolls and
the color pink. Sister is very
outdoorsy and sports-minded, but
she also loves fairytales, writing and
jump rope.
Brother Bear

is 10-years old and a
stand-up guy. He is very sports-
minded, with his favorite being
soccer. He is also a big fan of T. Rex
dinosaurs, model airplane building,
and "wheels" of all kinds. Brother
is computer literate and into video
games. He often acts as protector
and stands up for Sister and the
smaller cubs at school.